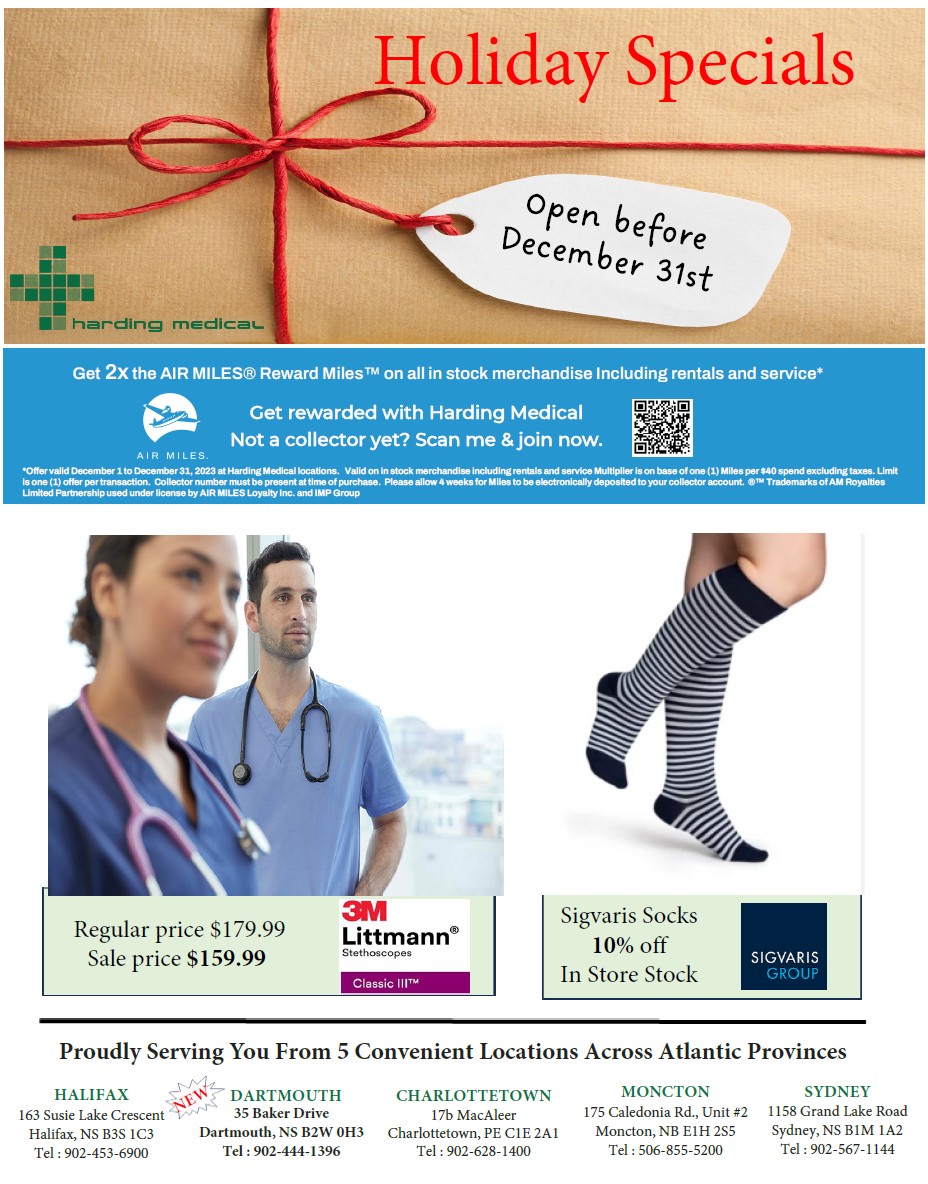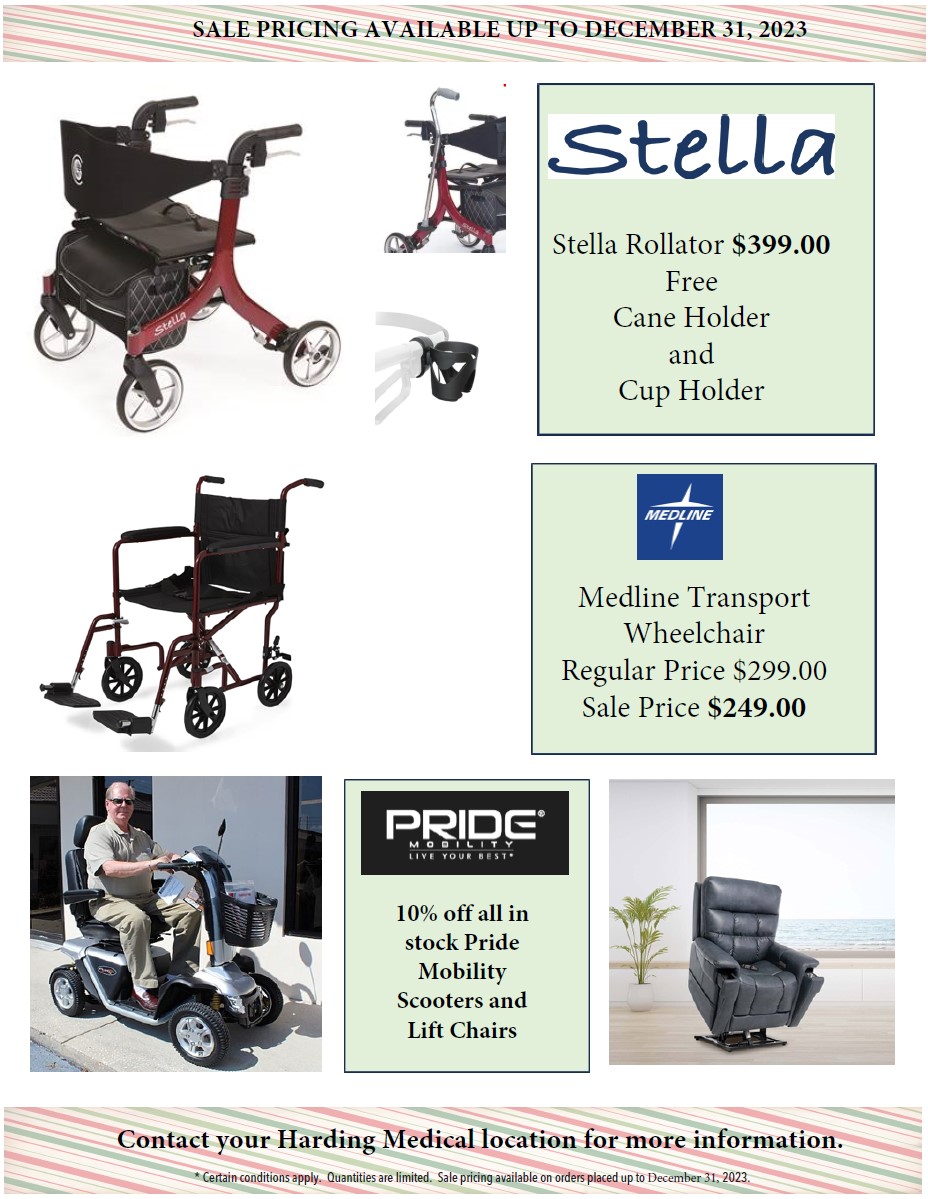 Welcome
---
Harding Medical has been helping clients discover and enjoy the benefits of an independent lifestyle since 1987. We take pride in helping our valued customers select the right assisted living products and home medical equipment for their health care needs.
There are currently four Harding Medical locations - Halifax, Sydney, Moncton and Charlottetown. We offer mobility & home medical equipment sales, rental and service to clients living in Atlantic Canada.
Our friendly staff of product experts will help you select products that fit your lifestyle and budget.
Commitment
Our commitment is to help one customer at a time and choose solutions that reflect lifestyle and budget. We promise to deliver excellent service and quality products at a reasonable price. We provide innovative and custom solutions when conventional merchandise will not meet customer needs. We foster a working environment that stimulates constant improvement while seeking solutions that provide improved Freedom & Mobility for our customers to fully live their lives.
Our Mission
At Harding Medical, we are dedicated to enhancing the quality of lives through accessibility.
TEST CITY
---
Open until 8:00 p.m.
163 Susie Lake Crescent, Halifax
Normal opening hours
Mon - Fri 9:30 a.m. - 8:00 p.m.
Sat - Sun Closed
Holiday hours
Monday 03-July_2023 Closed
Error 2387-0908
In in dui maximus, finibus quam vitae, blandit est. Pellentesque et tristique eros. Phasellus bibendum est at auctor sagittis. Aliquam vel justo id arcu aliquam feugiat. Proin est eros, maximus vel aliquet a, tempus id nisl. Fusce sit amet ante condimentum, pretium est sit amet, imperdiet sem. Nam sed turpis massa.
Charlottetown Store Details
Close